Aim-rate socket cards cards change: 10% to 100%
[Note]Client version shows 10% However we've tested and concluded it does infact give 100% aimrate. Same goes for Critical damage.
Critical damage cards change: 10% to 30%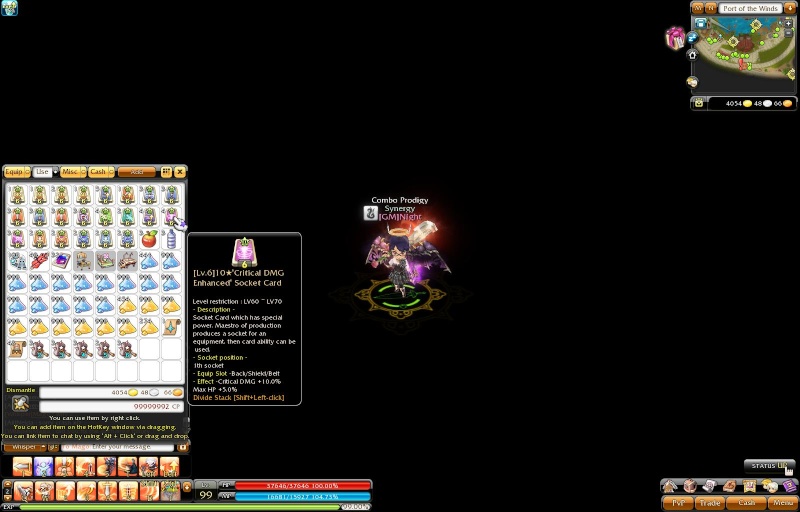 Skill changes
All cooldowns on client should work properly
Other skill changes
Dragoons: Shield mastery and parry can only be leveled to lv.1
Gladiators/Knight :Aerial blow increased cooldown =>3000 seconds
Twin Fighters:
Revive buff increased cooldown 1 min => 10 min
Absolute Protection Increase cooldown 1 =>10 min
Weaving Cooldown: 5 seconds => 10 seconds
Power weaving Cooldown => lv.1 15 seconds lv.2 12.5 lv.3 10 seconds
[Awakening] All awakening skills can now be used without charging awakening.
Medals - Ultimate Slayer has been disabled.
Bonus stats
Agility is limited to 3000 only for all classes
Dragoons cap for vitality is changed from 100 to 1000.
[Element cards]10* cards can be purchased from Moonlight shore
Note- The current element cards does not add as element rather additional attack instead.
Example : 8k element does not add 8k from x attack but boost from your total damage