Monster cards

- cards that allow to increase the maximum level of certain skills to 10 instead of 5. For example warrior, having skill "Shield Mastery" 5 \ 5 with mummy card can bleed for 5 \ 6, and after that, and for 6 \ 6.




For the monster cards the players must perform ten times to repeat one of the daily tasks that you can find on the board

<Wanted!>






This board may be found in public locations such as:
Gorge Oblivion, Danger Cave, Walid-Raet, Gods temple;
and in cities:
Port of the Winds, Libra, Mycelium Village, Village Kazura, Ash Mist.
The essence of the job is to kill it once a certain number of specific monsters. Each monster corresponds to the reward (Monster Card).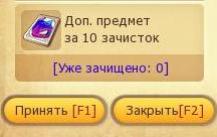 After completing the quest, you can get a card with a note [curse]




Obtained in this card has the status [curse], only with the status of the card can be transferred or sold.

When you have collected 2 [Curse] card, keep a way to mentor, from whom you received 1st profession.

 2 [curse] cards can be exchanged  for one [Normal].
  Of the two "ordinary" cards can make  one "enhanced" (increases the maximum   skill level to 7);
  two "enhanced" card - a "special" (maximum skill level increases to  

;
  two "special" - one "artifact" (increases      the maximum skill level to 9);
  two "artifact" - a "legendary" (increases the maximum skill  level to 10).
(if you use the card and leveled up skill 6, then another card for  6 you will not work - they are not a plus.Do you want to hang on  10 - just sawing legendary card. By the way, is   32 cursed.)

The chance of a successful combination - 25%, burn cards on failure.
You can use the cash to protect a scroll monster card that would not lose the card, in case of an unsuccessful combination.

Always make sure before enchantment cards that you have in your inventory (in the consumable items)! Otherwise, even if the enchantment will be successful, for you it will not end in the best way;) Be careful.




We turn to the process of creation.

We approach the NPC, click the spacebar -> card monster.
In the opened window you will see three slots: two for cards and one for the protection of the scroll.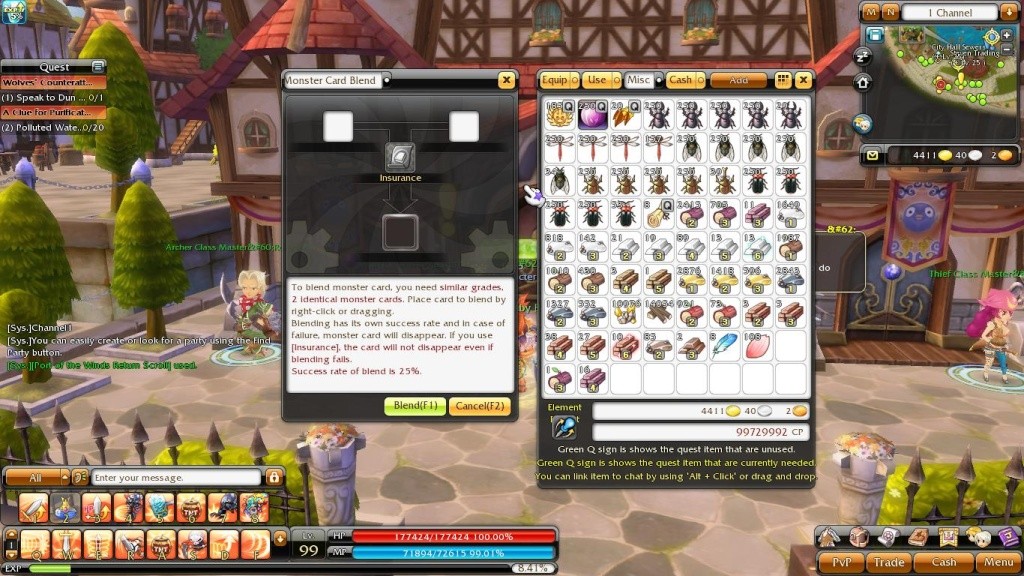 Drag the desired ingredients into their corresponding slots
We press "synthesis" \ F1
Get a card, if you're lucky.

The card should not be used if your chosen skill is not pumped to the maximum.




How to use the resulting map:
Click RMB on the card in the inventory (in the consumable items).
In the list, you must select from the available cards you that you want to use.
You will see a window like this here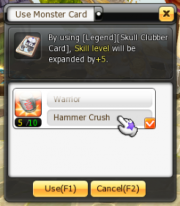 Click on the selected card.

We press the button to use the / F1, and voilà! The skill level increased.
In contrast to the "gluing" card, insert the card has a 100% success.

Tables: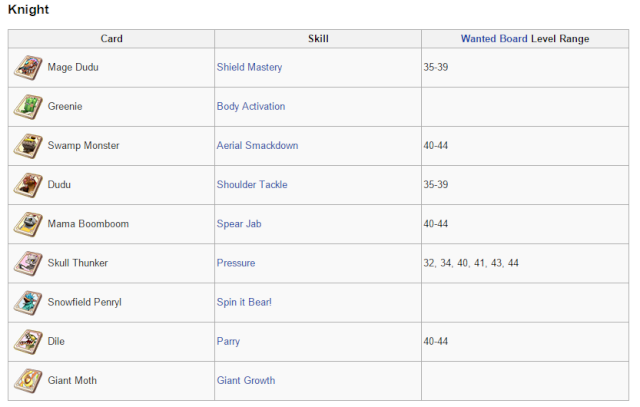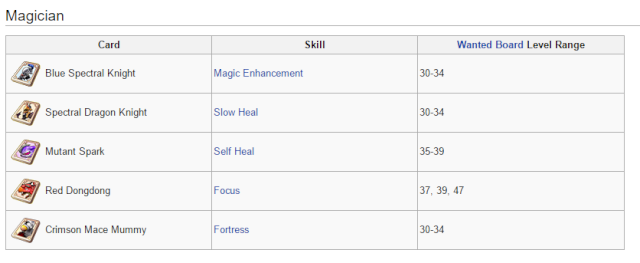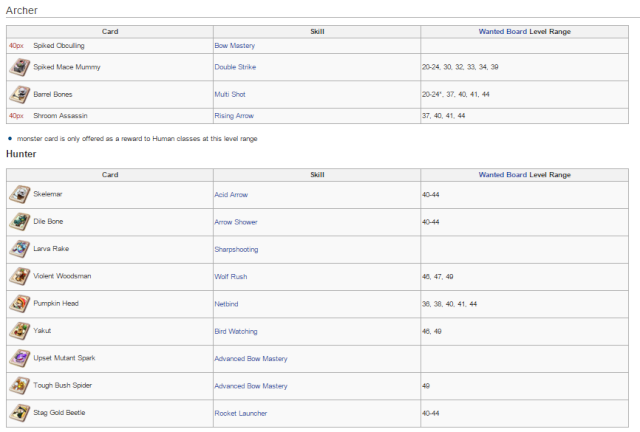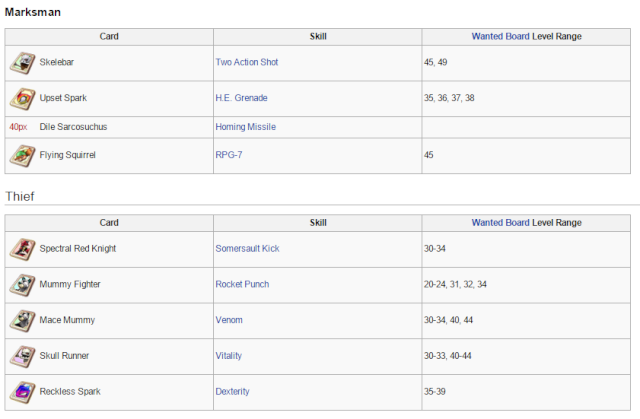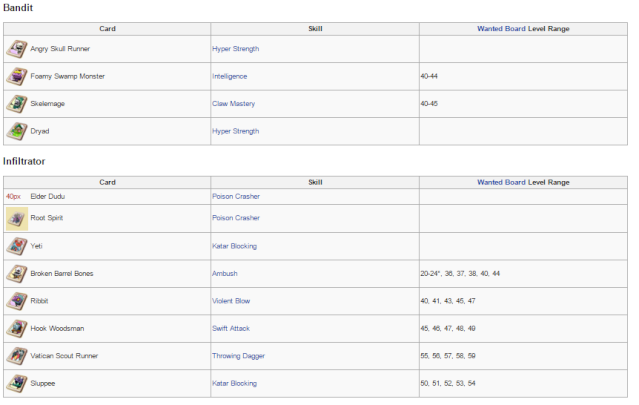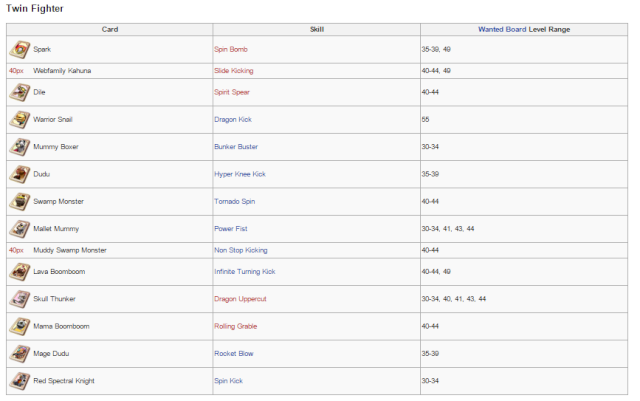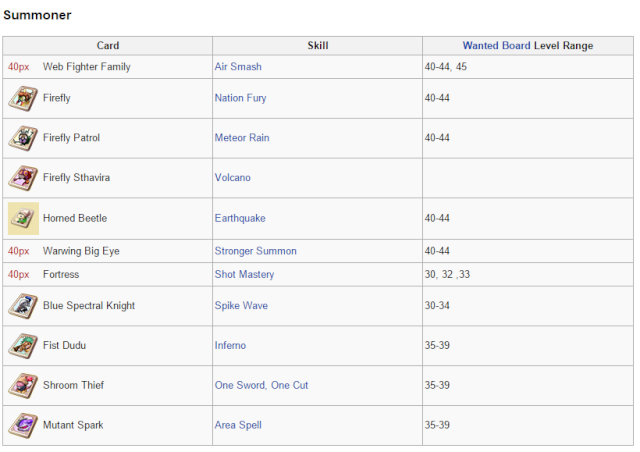 (c) http://ds.irowiki.org/wiki
(с) https://dragonsaga.ru