Starting today I will host my own pvp event with a grand prize of 2.5k woodi coins randomly given to a player who participate. Since we're limited to 10 players in a room, only 10 first into pvp room  may win.
There's no exact time when I host these events, if you not ready for multiple reasons such as being in dungeon or mission map, i'm sorry try another day.
Prize will be given out immediately after pvp.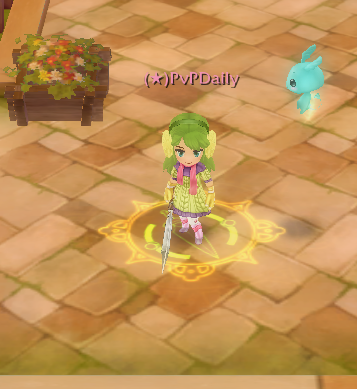 This is my character, I repeat, I will randomly pick up a random time and announce the event through megaphone, make sure you're ready and join the fight!
Rules
You are obligated to make a pvp character and lv 40 weapon, any character with gears/enchants/soulcrafts will be kicked/disqualified immediately.
I dare you to afk in pvp seriously xD as if i'd give you any woodis for it. (Take a hint)
Max 150vit = 35k hp
You must meet certain critique in pvp for a chance of winning.
If you don't win, i'm sorry better luck next day. Be respectful to the winner. I'm not picking wins for most kill/death rate. It doesn't matter how good or bad you play, Just participate.
Booh.